Herena
Herena acted with professionalism and speed when she discovered her client unresponsive. Her quick action helped save his life. After her client was revived, she stayed on to complete her shift. 
 Congratulations, Herena, on showing your competency and alertness. We are pleased to have you on Team Choice.
Islande
Islande is an excellent caregiver. Her clients appreciate her professionalism and compassion when providing care. Recently we heard from a daughter of our client saying, "My mom loves seeing Islande every day. She always goes above and beyond, and it is not just personal hygiene help, it is companionship." 
 What a wonderful thing to hear. Thank you, Islande, for all you do for our client. 
Amaal
Ottawa suffered a major early April ice storm that left tens of thousands without power. Many in apartment buildings were stranded without working elevators. But for caregiver Amaal, that didn't stop her from seeing her client. With dedication and determination, she climbed 14 floors to provide care for someone in need. She knew that her clients needed her, and she was determined to be there for them. 
 Her actions demonstrate the critical role that caregivers play in providing support and comfort to those in need and we are honored to have Amaal as part of our caregiving team.
Cailin Rogers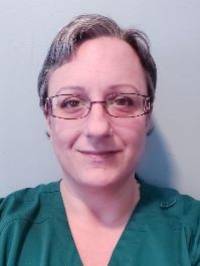 High-Five to Cailin for going above expectations and never canceling visits. She is always receiving positive feedback from her clients.  
 Thank you for being so caring and for your great work ethic, Cailin.