Palliative Care Ottawa Services
Care and support to help you and your family at the end of life
---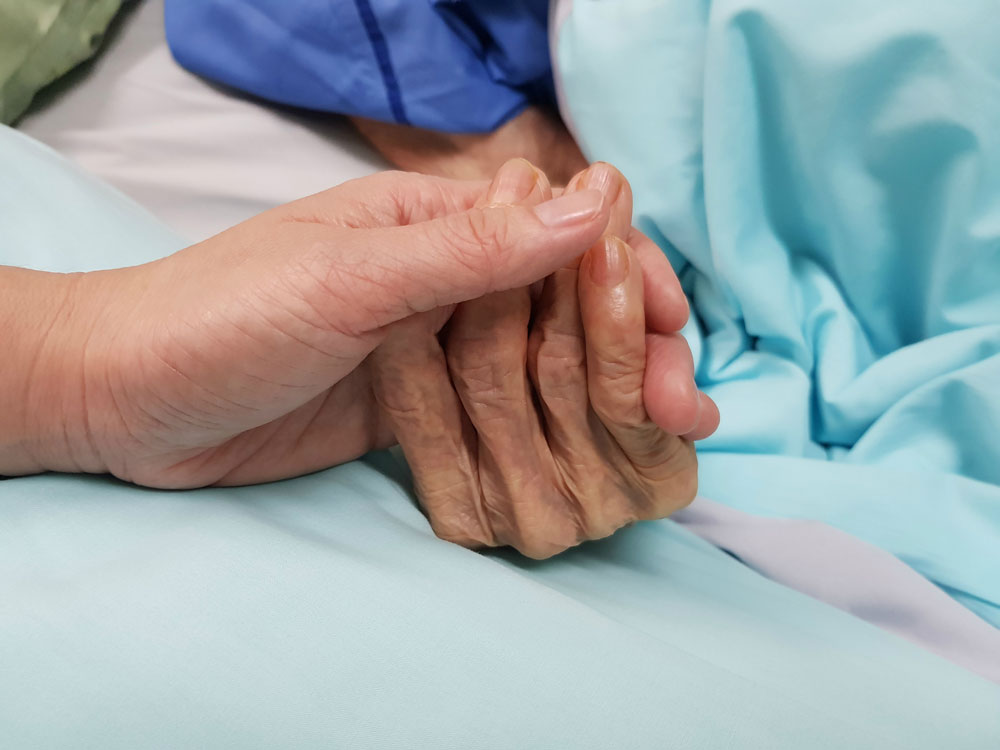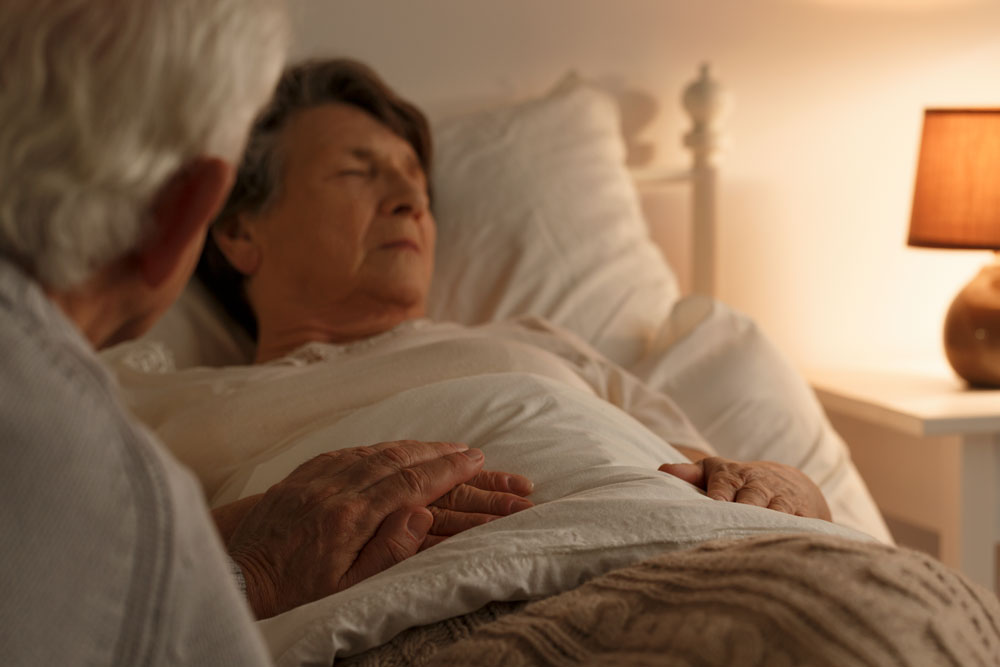 Are you worried about end-of-life care?
---
Are you caring for a loved one who needs palliative care?
Would you like to spend your last months in your own home?
Are you scared of navigating this alone?
Are you worried about your family members?
---
You don't need to navigate this alone.
---
We understand how emotional and overwhelming palliative or end-of-life care is.
At Choice Homecare, our mission is to look after the entire family. We help your loved one be comfortable and cared for at home, allowing your family to spend time together as you navigate this difficult transition. Our palliative care team has the specialized training to provide practical support and advance care planning.
Our team of nurses and Personal Support Workers are sensitive, compassionate, and exceptionally well-trained. With the ability to treat complex symptoms and relieve suffering, we work closely with our clients, providing a high level of care and complementary therapies tailored to their unique experiences.
Improving quality of life is our mission. Whether our clients are residing in retirement homes, long-term care facilities, or their homes, they deserve a personalized palliative care program.
Care for the patient and the family.
In-home care, where your loved one is comfortable.
Regular nurse monitoring, with 24/7 nurse availability.
Around-the-clock care, if needed.
Care coordination - we can take care of the details so you can focus on quality time.
Choice Homecare is your health care providers.
---
Do you need help? It's not hard to get care.
---

Call us
Talk to one of our homecare coordinators, who understand what you are going through. They will listen to you and set up a time to come to your home.

Home assessment
One of our nurses will come to your home, assess your needs, and make a personalized care proposal, all at no cost to you.

Start care
Schedule when you want care to start. Welcome your caregiving team, and get back to enjoying time with your loved one.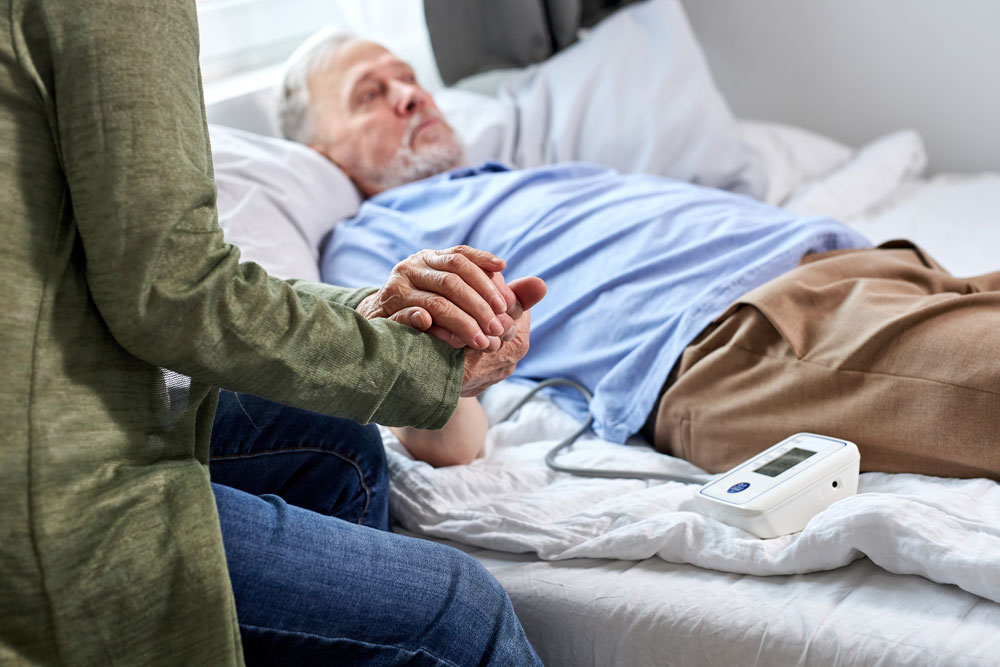 What is palliative care?
---
Palliative care, or hospice care, is care given to someone at the end of their life. This form of specialized medical care is aimed at optimizing quality of life for people living with a life-limiting illness.
During palliative care, the focus shifts from cure to comfort. Rather than finding medical treatments to cure the disease, the goal of this season is to improve the person's quality of life and comfort.
Most people find this transition very difficult as facing the end of life is emotional and grief-filled.
Many people use this time to spend with family and friends, finish projects, or even take a trip. Accepting care from others during this time can free the family up to spend quality time together, reminisce, and process the emotions that come with saying goodbye.
As hard as it is, this time can be filled with creating lasting memories.
How We Can Help With Palliative Care in Ottawa
---

Emotional care
Approaching the end of life is a highly emotional time for people and their families. There is grief—not only from losses due to disability or illness—but also from death. People may have projects they want to finish, or unique goals for this season. People may be afraid or uncertain. All emotions are heightened, and people might react in strange ways to something that wouldn't bother them otherwise.
Our caregivers, nurses, and office staff understand what a difficult time this is, and are not surprised or offended by emotions. They take anger, tears, and laughter in stride, and have been known to laugh and cry along with the families. Caregivers are carefully chosen to match your family's personality and needs.

Family support
All family members are affected by the impending death of a loved one. Family members may come more often to visit the dying person, or they may avoid coming.
The Personal Care Manager keeps in close contact with the family to answer questions, bring perspective and advice, and help them manage the difficult time.

Nurse-managed
Symptoms change as the person gets closer to death. The person may grow weaker, lose interest in activities or people around them, or stop eating. They could become bedridden. New symptoms can be appear suddenly or gradually. Pain may or may not be present.
At your first home assessment, you will meet your Personal Care Manager. Each Personal Care Manager (PCM) is a qualified nurse who works directly with the patient and family to support, facilitate, and provide comfort. Caregivers and nurses carefully note new or changing symptoms, and the care plan is adapted as needed. Assistive devices like a commode or hospital bed can be added to your home, and caregiver shifts can be extended if you need overnight care. Nursing care to take care of more complex medical needs will also be added. The Personal Care Manager can coordinate care with doctors or the hospital if needed.

Coordinated medical care, advance care planning
There can be an uncertain timeline with palliative care Ottawa. Symptoms can progress quickly or stall as a person gets closer to death. Every person is unique, and even expert caregivers are unable to predict when someone will die. There can be signs and symptoms to suggest the time is growing closer, however.
As symptoms progress, your Personal Care Manager (PCM) will adapt care so that you or your loved one is always well taken care of.
What does hospice palliative care look like in Ottawa?
---
Care for Patient and the Family
Palliative care is all about providing the necessary comfort and care for both the patient and the family members. We know how difficult, distressing, and emotional this experience can be, Choice Homecare's mission is to look after the entire family. That's why we offer the same level of palliative care in the convenience and comfort of the patient's own home. Being in your own familiar setting at home can offer that level of comfort that is often needed, while welcoming nurse-managed care ensures that your loved one receives the absolute best care when coping with an advanced illness such as cancer, Alzheimer's disease or ALS.
Provides More Quality Time with Family
One of the greatest benefits of home palliative care in Ottawa is being able to step back and allow us to take care of your loved one, make arrangements, and help to navigate through the often complex healthcare system. With those stresses off your plate, you get to make each moment count as a family. Spend the final days with your loved one enjoying quality time together, not worrying about making arrangements for related care and services.
Private Nurse and Confidant
All of our nurses, personal support workers, and caregivers are exceptionally well trained at providing the level of care that we would want for our own family members. Care and compassion will always be foremost. Each Personal Care Manager (PCM) is a qualified nurse that works directly with the patient and family to support, facilitate, and provide comfort. In addition to their services, each nurse is there to help support the family as a personal confidant when needed. Whether simply lending an ear or advising on more complex aspects of symptom management or navigating the transition to your loved one's final stage of life, the palliative care team is there every step of the way.
Around-the-Clock Care
Creating an environment of comfort and ease is our utmost priority. We encourage family members to take care of each other during these times and help ease their emotional burdens and stress by communicating and taking care of their own needs also. When necessary, around-the-clock care is also available to assist in these situations. Nothing is more important than taking good care of family. And we know that once a family member has reached that end-of-life stage, few times in life are more heartbreaking or challenging. At Choice Homecare, our priority is to ensure that both patient and family has the level of care, comfort, and support that's needed to assist through these difficult times in the comfort of home. Contact us today at (613) 907-3191 to for a free palliative care consultation.
Palliative care in Ottawa is a family concern
---
Choice Homecare offers services to relieve stress and improve quality of life for the family and the loved one who, together, face the crisis of end-of-life. Making the transition from concentrating on a cure to ensuring quality of life is emotionally difficult and demanding.
Our experienced and compassionate nurses and caregivers are experts at helping families through this difficult transition. We care for the patient and the family in a comfortable and familiar home environment and help them navigate our healthcare system, which can be complex. This frees up the family members to focus on the quality of their limited time together instead of the distraction of arranging various services.
Providing palliative care at home for a loved one offers many benefits to the patient:
frequent contact with family and friends
control of care and environment
continuity of care
the comfort and familiarity of being at home
comfortable progress through each successive stage of care at home, while helping the loved ones adjust.
The Choice Homecare Personal Care Manager (PCM) is a qualified Nurse who becomes the patient's private nurse and family members' confidant during the stages of palliative care. Our PCM creates a comfort zone of health and communication for the patient and the family. We ease the stress on them through care and support, around-the-clock if necessary.
At this very important time, we encourage family members to keep an open and continuous dialogue with one another and take time to care for their own emotional, spiritual, and physical needs.
We use our extensive experience to help our clients navigate the healthcare system, advocating on the family's behalf to maximize available government-funded care and services and minimizing their financial burden. The family is spared the stress of interacting with our government's hardworking but often overburdened healthcare and social work professionals so that they can focus on quality time with each other.
Our goal is to ensure the quality of life for the patient and peace of mind and stress relief for the family.
Support and Guidance with All the Comforts of Home
---
Choice Homecare offers an alternative to traditional hospice care, specially designed for those who prefer to spend their twilight years comfortably at home. With the attentive, friendly, and personable services of our nurse team, we'll work with your family to create a palliative care program to care for your loved one while guaranteeing a happy and safe future. Our plan is designed to incorporate the needs of patients as well as their families.
Not only will we provide care at your home, but we will also help you and your loved one make sense of the complex healthcare system. With our assistance and passion for protecting your loved one, you will have more time and peace of mind to live comfortably. You'll sleep better and worry less in knowing that they are cared for by a professionally trained hospice care nurse.
Hospice care at home offers many benefits for your loved ones, including:
Normal interactions with friends and family, and familiar surroundings
Freedom-focused professional and friendly care
Comfort and security
Support and guidance through each home care stage
One of our experienced nurses will create a comfortable environment focused on optimal communication and care for everyone in need of our services. In addition to healthcare and emotional support, we will use our experience to maximize available government funding to minimize the financial burden. It's never been easier to obtain consistently reliable hospice care for your loved one.
Choice Homecare in Ottawa
Our Team
---
Our Choice Homecare team is a diverse group including expert doctors, seasoned nurses, specialists in palliative care, social workers, administrative staff, and more. Every member is specially trained in supportive and palliative care. Whether you're in a hospital or an outpatient setting, we work closely with your primary care provider to offer comprehensive and personalized support.
---
Kelly, Director of Care at Choice Homecare since 2012, established a 5-Star Google rated team specializing in diverse medical challenges like Alzheimer's and Parkinson's. Previously a Charge Nurse in Ottawa's Long Term Care, she pioneered a Gentle Care Unit for Alzheimer's /Dementia patients and champions stringent care standards for client welfare.
Elena, a Registered Practical Nurse with 13 years' experience, has worked in various roles from rehab units at Queensway Carleton Hospital to aiding during the Covid-19 crisis. Before joining Team Choice, she contributed significantly at the hospital and has called Orleans home since 2010. Passionate about her work and an outdoor enthusiast, Elena is eager to enrich the Team Choice community.
Sharon, a Registered Practical Nurse with 13 years in Long Term Care and Home Care leadership roles, also boasts a Bachelor's degree in Health Administration from Ryerson University. She thrives on helping patients reach their milestones and values the deep connections she builds with them.
Felicia, previously a Client Care Coordinator with Champlain HCC, has steadily taken on greater roles, including supervising client care and handling billing. Before transitioning to care coordination, she offered direct PSW care, giving her a deep understanding of frontline staff needs. Bilingual in English and French, Felicia collaborates with Team Choice to deliver compassionate care to a diverse clientele.